I finished quilting and binding this precious quilt last week!
This was such a fun quilt to work on. One of my
very first posts
was on the completed top I had finished piecing together. So long ago!
I love how special this quilt is with all of the handwritten notes on it. I also love how simple it was to put together. I literally just used a single charm pack and a 2.5" border.
I had a couple of firsts with this project.
It was my first time to bind a quilt using the backing fabric. I used a tutorial like this one.
It was also my first time quilting these little flowers. I posted a video showing the process here.
I loved the way this special quilt turned out!
I featured the packaging for this quilt on my
calligraphy blog
if you wanted to take a look!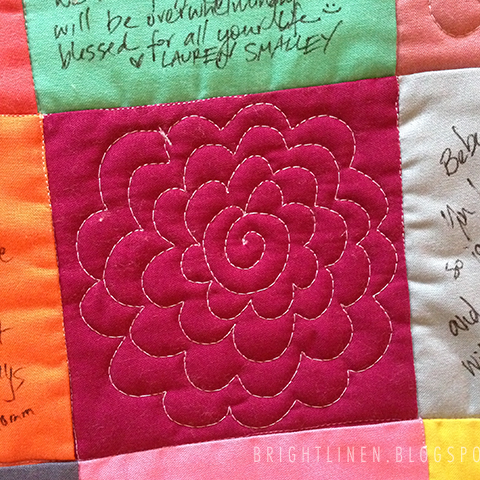 Flower Quilting Video