I thought I'd share a little potholder I made for my mom a while back. I just used a current potholder I had as a template. I made it at least an inch bigger all the way around. I quilted two sandwiches bigger than I would need and then I cut them down to size. I didn't have heat resistant batting on hand so I just used two layers of batting. It seems to have worked for her!
I mostly used scraps I had left over from piecing
this quilt
that I am hand quilting. I haven't worked on that quilt in such a long time! The fabric is from the
Chicopee line from Denise Schmidt.
I love the saturated colors!
It was a quick project that has been useful to mom ever since. I love projects that get a lot of use once finished!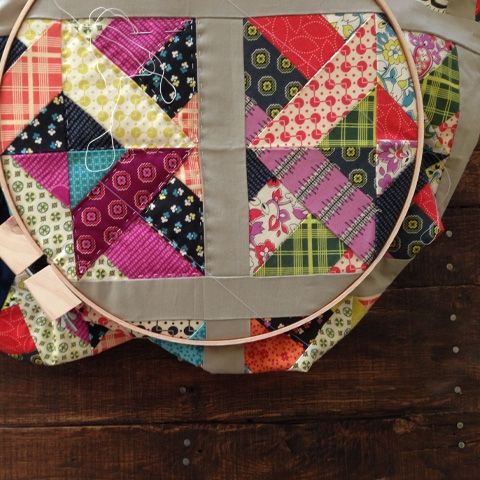 Jelly Roll Quilt