Daniel has a camo cap that he wears while hunting. The last time he returned from a hunting trip he showed me the plastic snap closure on the back of his cap had broken.
Rather than throw it away, he decided to try and revive it himself. He wanted to add a leather strap and brass closure in place of the plastic one. He ordered the materials online and got to work once they arrived.
I think he did such a great job! It looks so much nicer with the leather and brass.
Related Posts: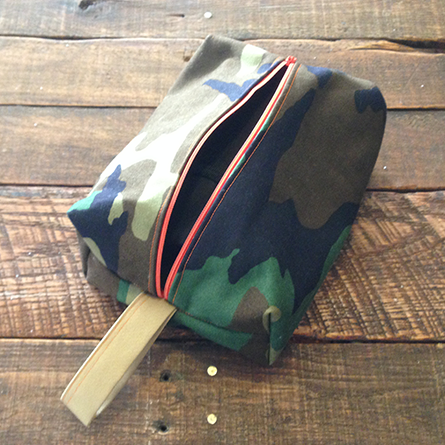 Camo Box Pouch
Simple Apron