I'm in the process of putting together a new little pillow for our couch. I've been wanting to do this for some time now but have always been working on other projects! I've pulled some
scraps from my stash.
I'm liking it so far! I'm trying to decide if I want to add sashing, or a border around the 4 patches, or cut the 4" squares down to the 4-patch size... I'm not sure how it will turn out yet but it's fun working on a small project that will be displayed in our home!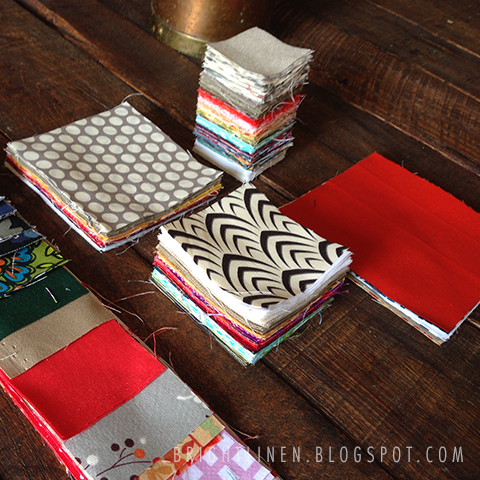 Scrap Organization